July 2017
Stephen Letch's straw press, where it was shown at the Royal Norfolk Show.
Stephen took part in the "New Ideas" competition on the Norfolk Farm Machinery Club's stand. He won third prize for his machine.
The competition was judged by Alistair Taylor, CEO of the Institute of
Agricultural Engineers.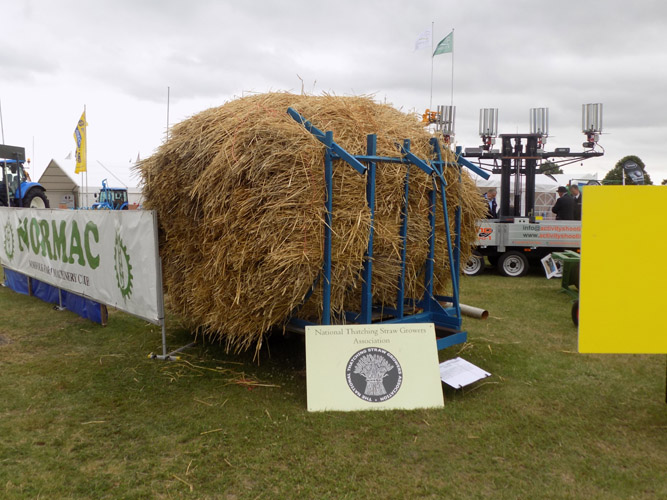 October 2016
Member grower & thatcher, G.Borrill, has had help, from other thatchers, to finish off a roof after he suffers an injury.
Click here, for full Diss Express article.